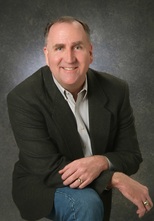 Mark Trewitt is a recognized educator and author, specializing in estate and charitable tax planning, and is well into his second quarter century in financial services. Helping clients plan and achieve financial independence and security since 1981, Mark founded Integrated Financial Solutions Group, a family office wealth management firm located in Plano, Texas, in 2006.

With the heart of a teacher, Mark wrote Integrated Generosity to expand upon strategies learned, observed, developed, and applied over several decades of a financial services practice. Taking full advantage of government tax incentives available through charitable giving and utilizing a process that starts with optimizing tax reduction strategies, Mark helps families redirect income and estate taxes toward the more impactful endpoints of family and the causes they care about.

A contributing author to various publications on the of discounted Roth conversions, Mark has been named a Five Star Wealth Manger for the past three years. The Five Star Award program is the largest, most widely published, financial services award program in North America. This prestigious award is given to advisors who have meet ten objective criteria, including each of the following, for five consecutive years: client retention rate, high steady growth, and a favorable regulatory history. In 2014, only 13% of financial advisors in Dallas/Fort Worth were named Five Star Wealth Managers.

Mark recently became a Chartered Advisor in Philanthropy®, having previously earned professional designations of Certified Financial Planner™, Chartered Life Underwriter®, Chartered Financial Consultant®, Accredited Estate Planner®, and Life Insurance Counselor®.

Over the last ten years, Mark has given over 250 educational seminars on "Practical Tax Solutions" and "Stop the Wealth LeakageTM," and has advised executives, pre-retirees and retirees of Raytheon, Exxon, Texas Instruments, and other noteworthy companies on preserving and growing their retirement nest egg. The expertise Mark offers in his educational seminars and client meetings has resulted in the redirection of tens of millions of dollars of client's social capital (taxes) to their families' favored causes.

A member of the Generosity Council for the National Christian Foundation of North Texas, Mark presently serves as the Managing Director and Co-Chairman of DFW chapter of The Barnabas Group. Nationally, the Barnabas Group connects more than a thousand marketplace leaders with Christian ministry opportunities on both local and global levels. A fourth generation native Dallasite, Mark and his wife Romalyn reside in Plano, Texas where they are members of Prestonwood Baptist Church. They are empty nesters with two sons, Justin and Jordan.

---
Mark is available on a limited basis to speak to groups of not for profit executives, as well as organizations of business executives and owners, on the topic of Integrated GenerosityTM. To schedule a speaking engagement, please call 972-312-1337, or visit the contact us section of this website.

---
Mark A. Trewitt provides advisory services through VFG Advisors, Inc. (VFGA), a Registered Investment Adviser. VFGA are not affiliated with Integrated Financial Solutions Group or Integrated Generosity, LLC.